Sofia Nicole "Nikki" Hahn (born November 13, 2002) is an American child actress. She is best known for her role as Sophie Hanks in a comedy skit on Jimmy Kimmel Live!, playing Tom Hanks' daughter.
She portrays
Emily Cooper
in
Adventures in Babysitting
.
Career
Hahn began her career as a child model at the age of 3, and began working commercially at the age of 4. Soon after, she began guest starring in television shows. In 2009, Hahn appeared in CSI: Miami as Maggie Rush, a little girl whose mother was trying to regain custody of her, and in NCIS: Los Angeles as Elly Johnson, a young girl whose uncle was a suspect in a murder investigation.
Hahn also played a guest star on iCarly, The Closer, Wilfred, Children's Hospital, and Jessie.
Filmography
Gallery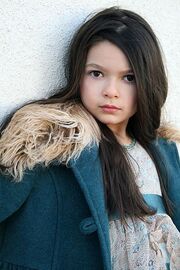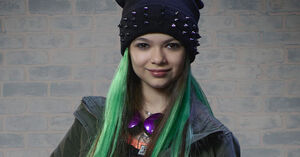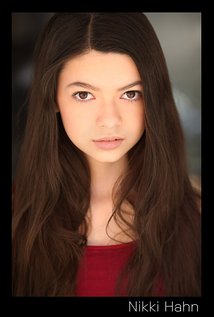 Trivia
Sofia Nicole Hahn was born in San Antonio, Texas, USA
This Texas native began building a solid resume almost immediately after arriving in Hollywood at age 3.
Before her first television appearance, Nikki enjoyed modeling for Disney Campaigns, GAP, American Girl, Agatha Ruiz De La Prada and Little Marc Jacobs to name a few but her but her real passion began to show through at an early age.
Cite error: <ref> tags exist, but no <references/> tag was found